The Times Cinema
5906 West Vliet Street
8th

​​

MKE Short Film Festival

​
Big Whisky Campaign 2005 (WI)
by Justin Bosar
In a world where liquor distributors use sex and fun to sell, Big Whisky takes a slightly approach to market its product.
Lifestyle Gin (WI)
by David R. Overbeck
In a world where the corporate way of life is sapping the strength of the everyday office worker, Lifestyle Gin offers a badly needed work aid.
Green (Israel)
by Sagi Zamoshchik
An innocent butterfly is drawn towards a single green spot in the desert. To achieve his desire he has to overcome man made obstacles..
Tractor for Sale (WI)
by Troy Perkins
A forgotten anniversary. Tractor thieves. Heavy metal teens. Pete Mitchell is having a tough day. A honky tonk tale of love, loss and a tractor.
To a Man With a Big Nose (Hollywood, CA)
by Cecilia Aranovich
A visual adaptation of a poem by Spanish author Qvevedo. A man is attached to a disproportional big nose, which comes to life.
Way (MKE)
by Mat Rappaport
Way is a poetic exploration of the liminal spaces experienced between location and destination.
The Egg (WI)
by Craig A. Knitt
A vicious cycle takes place deep in a forgotten swamp. What will it take to escape the egg?
The Magnificent Donut (WI)
by Karen Lindholm-Rynkiewicz
A story of hubris and self-realization through donuts.
Android 207 (Canada)
by Paul Whittington
An android is trapped inside of an extremely large maze but has no idea how to find his way out.
Look for the Union Label (MKE)
by Anthony Wood & Claudia Looze
Santa's elves vote for a strike at the North Pole Union Hall. They're gonna cancel Christmas? What the fuck?!
Sans Supervision (New Brunswick, NJ)
by Andrew T. Betzer
A young couple finds many ways to distract their little girl while they spend intimate time together, the girl soon suspects that she is the only adult left in the group. This was an official selection of the Rotterdam International Film Festival.
A Whirling Tango (Chicago)
by Hannah Dallman
A Whirling Tango attempts to capture the moment of discovery of my surprise pregnancy by weaving together archival carnival and hygiene footage with an original score on marimba.
Losing The Thread (Milwaukee)
by Eric Gerber
An obsession with video overtakes a failed relationship.
Open Closure (Milwaukee)
by Brooke Swelstads
This film deals with the theme of the structure within an adoption family and closure of issues with in it. I chose to use a montage of experiences that symbolize different events to emphasize the tension I felt growing up.
The Awakening of Consciousness (Spain)
by Dani Ruiz Lacalle & Santiago Hurtado Caballer
A karate combat between two uncommon characters.
Chicxulub (Los Angeles)
by Malona P. Voigt
Ted and Maureen Biehn receive a phone call that a car has hit their daughter. This night is about to change their lives forever. This film is also an official selection of the 2006 Tribeca Film Festival.
Beans and Barley
BEANS & BARLEY MARKET & CAFE 1901 EAST NORTH AVENUE MILWAUKEE, WI 53202
pizza shuttle.jpg
1827 N Farwell Ave, Milwaukee, WI 53202
Art Bar
722 East Burleigh Street Milwaukee, WI 53212
WMSE color logo vectored - smallA.png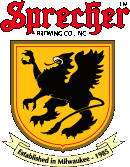 Sprecher
701 W. Glendale Avenue Glendale, Wisconsin 53209 CALL (414)964-BREW(2739)
and:
Alterra Coffee
DiscMan
The Flower Lady
Koppa's Farwell Foods
Korporate Media
Bella's Fat Cat
Starship Bodyworks
Boardgame Barrister
​​2006 Festival Film
The Egg
By Craig A. Knitt. A strange man accidentally digs up a huge egg while he is in the process of burying a body. The egg hatches and the creature that came from inside has plans of it's own.
​​2006 Audience Favorite
Android 207
An android is trapped in a maze. Directed by Paul Whittington. This film also won 2nd Place.
​​2006 Festival Film
The Magnificent Donut
​​A tale of hubris and donuts. A shy man faces two challenges, Cranky Al and his Magnificent Donut. By Karen Lindholm-Rynkiewicz
MONDAY, JUNE 05, 2006
The 8th Annual Milwaukee Short Film Festival closed last night and I think it was our best event yet. The quality of films were outstanding and the audience really enjoyed themselves. I also want to thank the filmmakers who participated in the Q and A afterwards. I thought it was a nice addition to the festival.

And for those who could not make this is how the evening turned out.


The Audience Favorite Award:
Paul Whittington for Android 207

Best Actor Award:
Joel Swetow for Chicxulub

Best Cinematography Award:
Eric Gerber for Losing the Thread.

Best Director Award:
Malona P. Voigt for Chicxulub

Best Milwaukee Film:
Eric Gerber for Losing the Thread.
(This award is sponsored by the Milwaukee International Film Festival and is given a slot in their event this November.)

Honorable Mention (runner up):
Paul Whittington for Android 207

Best Film:
Malona P. Voigt for Chicxulub.
She will receive the grand prize of $1,000.
​


Thanks again to all those who submitted, we have a record turn out and it was a tough choice for the judges. I also want to thank our judges, Todd and Tony our sound guys, Justin and David our video presentation people and Rex Sikes who did a bang up job as M.C. And this could not have happened without Eric at the Times Cinema, he has been a huge part of this for the last three years, and we hope next year too.

In closing be sure to take part in our other scheduled events this summer.

The Michael Moynihan benefit July 29th at Bucket works. time to be determined. We'll perform three of his plays and show three of his films. Please come and help us help him.

Our Judges:
AnneMarie Sawkins, Curator, Haggerty Museum
Jeff Fitzsimmons, Filmmaker
Mark Metcalf, Actor
Rex Sikes, Entertainer
​​2006 Festival Film
Look For The Union Label
Santa's elves vote for a strike at the North Pole Union Hall. They're gonna cancel Christmas? What the f*ck?! Directed by Anthony Wood & Claudia Looze
​​2006 Festival Film
Tractor for Sale
A forgotten anniversary. Tractor thieves. Heavy metal teens. Pete Mitchell is having a tough day. A honky tonk tale of love, loss and a tractor. Directed by Troy Perkins